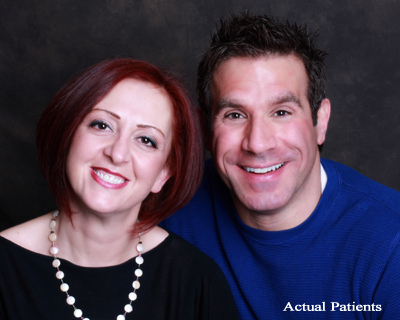 Porcelain Veneers
What are porcelain veneers?
Veneersare thin, semi-translucent laminates that are permanently bonded to your teeth.Veneers are the most esthetic alternative for a variety of dental conditions including: diastemas (spaces between teeth), broken or chipped teeth, stained or discolored teeth or bonding that can't be bleached, and crooked or misaligned teeth.
Advantages and benefits of porcelain veneers:
Porcelain veneers are stronger than simple tooth bonding and are more resistant to staining and chipping. They are unique in combining natural esthetics and exceptional durability. The veneer procedure only takes two appointments. A very conservative amount of tooth structure is removed during the procedure.
How are porcelain veneers different from tooth bonding or crowns?
Tooth bonding is a resin filling material that can be used to cover the front surface of teeth when there are minor irregularities. It is not as color stable or durable as veneers that are necessary for extensive cosmetic alterations. Crowns, rather than bonding or porcelain veneers, may be needed when more tooth structure is missing.
How are porcelain veneers done?
At the first appointment, the thickness of your natural teeth is reduced to prepare for the veneers. An impression of the prepared teeth is made and sent to a laboratory where each porcelain veneer is custom made. Temporaries are fabricated to simulate the new smile and worn for a period of time when the final veneers are being crafted. At the second appointment, the porcelain veneers are permanently adhered to the natural teeth.
---